Contact Info
Nautilus Tea Company
Tonja Tallent
P.O. Box 117
Fair Oaks, CA 95628
Phone: 916.542.1832
Website:
www.nautilustea.com/
Photo Tour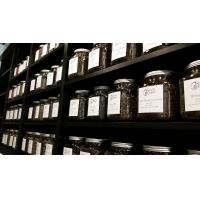 Services
Hours of Operation
Website open 24/7. Shipping is done up to twice a week depending on numbers.

About Us
Welcome to Nautilus Tea Company!
Nautilus Tea Company is an online tea source that provides many options of bulk tea for you to find a current favorite or discover a new one!
We are founded on the idea that there is more to tea than hot water and tea leaves. We believe that tea is an experience and is a great beverage choice both health-wise and lifestyle-wise. We have worked hard to insure that we have a good variety of teas from China, Japan, Taiwan, India, Sri Lanka (Ceylon), and Nepal as well as several obtained from local (Carmichael and Lodi) blenders.
Our selection contains a lot of flavored teas for the casual drinker as well as many single-origin teas to appeal to more serious tea drinkers.